ELICOIDALI WITH PEPPERONI SAUCE AND FRESH TOMATOES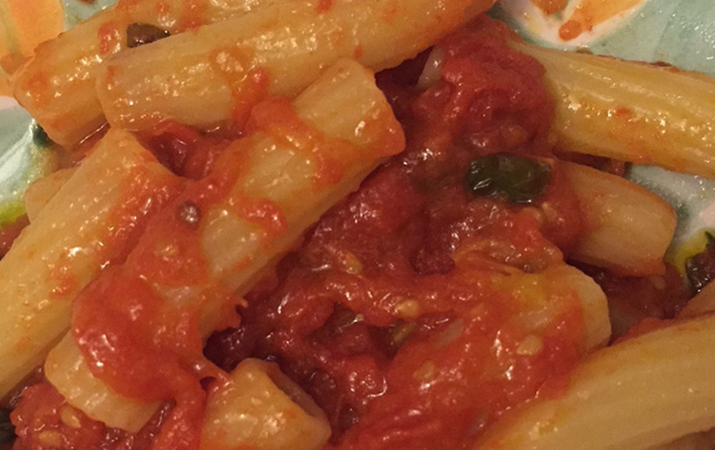 Brown the garlic in a saucepan and, once it turns crisp, put small tomatoes and pepperoni slices in the same saucepan.
Cook for 10 additional minutes and use more water, may you need it.
In the meantime, cook the elicoidali with salt water in another saucepan.
Once the sauce is ready, remove the garlic.
Drain the pasta "al dente", mix it with it sauce, and then add basil.
Ingredients
1 pepperoni
300 g. of small tomatoes ("pomodorini")
Oil
Garlic
Basil
Salt
500 g. of elicoidali Gerardo Di Nola